Verona Area School District, Verona, WI
Two 3000-amp electrical utility services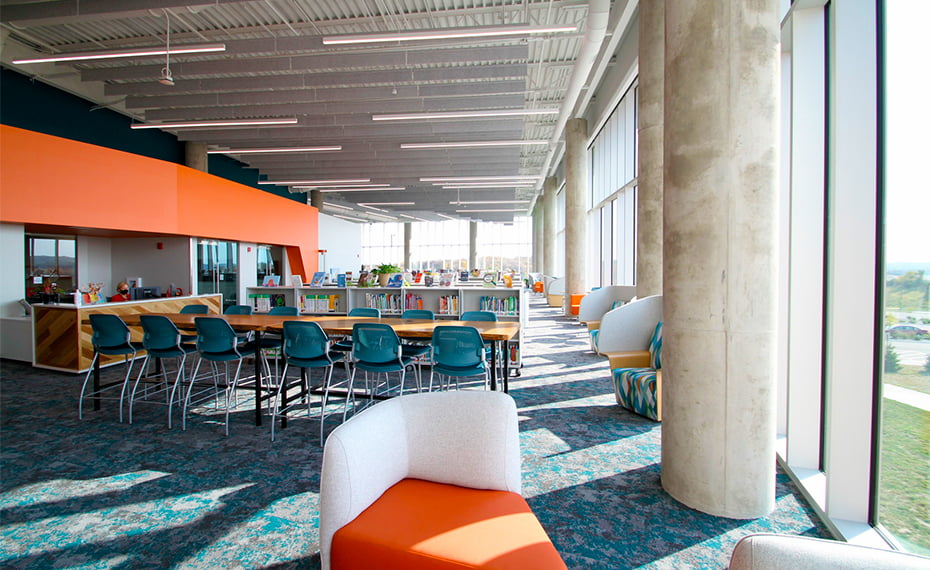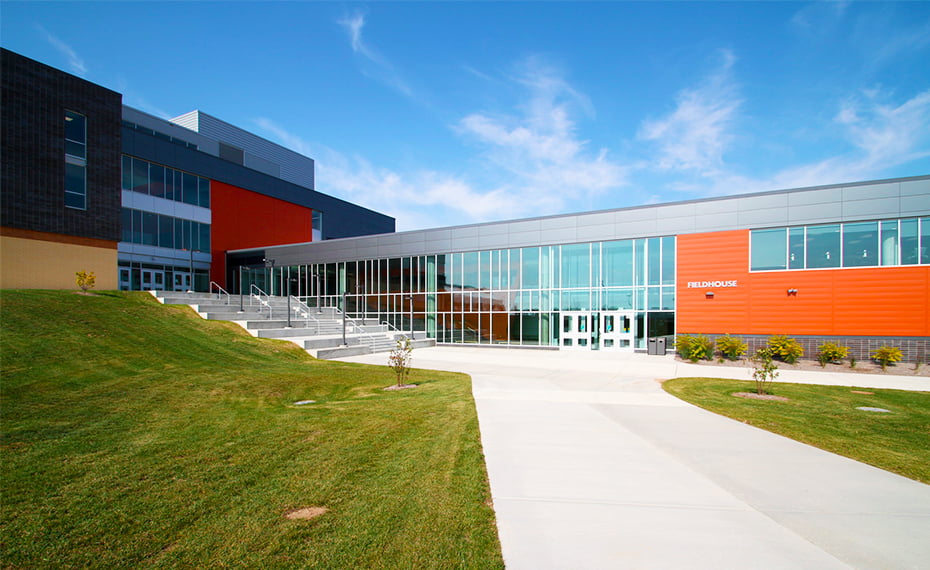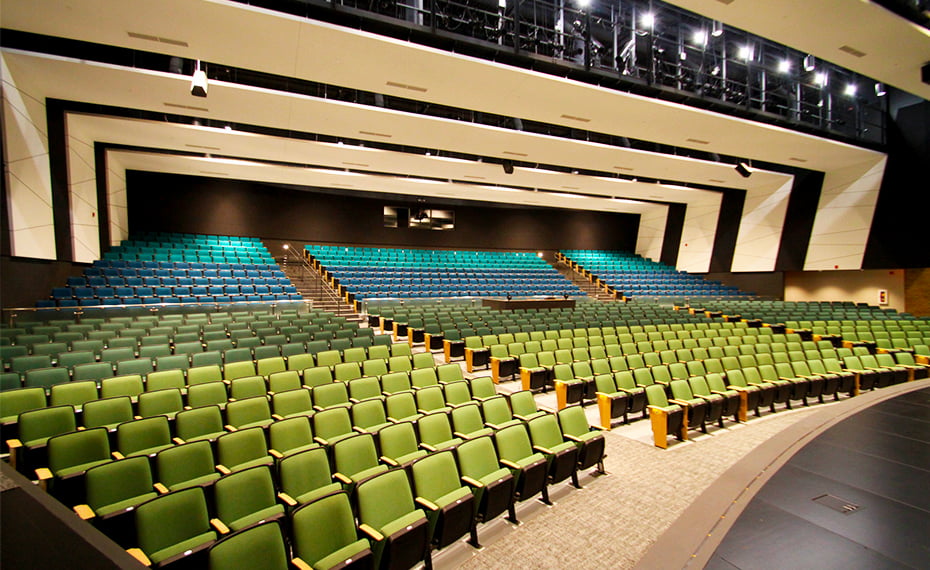 Photo Credit: Eppstein Uhen Architects
This new high school, at 580,000 square feet, will be the largest high school in the State of Wisconsin at completion. The project commenced in the spring of 2018 and will complete in time for the 2020-2021 school year.
The project consist of three stories of academic space with a four story atrium that separates the classroom towers. The building includes a state-of-the-art performing arts center, a pool wing that includes both a competition pool and a community pool, a music and arts wing, a field house wing with a 41,000 square-foot gymnasium, lighted football and soccer stadiums, lighted baseball and softball fields, remote concession stands and practice fields, and lighted walking paths. This is a design-assist project, in that we provide value engineering input and constructability input to the design team with the goal of giving the owner the best products at the best value, while meeting all budget criteria.
We are responsible for all electrical and communication systems including, but not limited to: two 3000 amp electrical utility services, backup generator, power, lighting, fire alarm, two-way communication, overhead paging, building intercom, clock system, security card access, security cameras, phone and computer cabling, and Wi-Fi. The challenging parts of this project include the BIM layout and constructability due to the sheer size and complexity of the structure.